2009
2008
Favorites in Movies

Favorite Film: Monsters vs. Aliens
Why?: Tough call. Absolutely loved Inglourious Basterds. Saw Hangover, Star Trek and District 9 twice each. And yeah, Up and Coraline were technically better animated movies but this lfick was so fun its become one of my go-to videos to watch. Seen it at least three times since boot-er, DVD.
Favorite Performance by an Actor: Chrisoph Waltz for Inglourious Basterd
Why?: That opening scene in Tarantino's latest is just killer. Waltz literally waltzes his way through this movie in villainous style as the Jew Hunter.
Favorite Performance by an Actress: Melanie Laurent for Inglourious Basterd
Why?: Most of the best female performances are on TV or in smaller films. So, since I missed a bunch of those films cause they didn't seem interesting, Melanie was the only real choice. Okay, Zoe Saldana(Star Trek, Avatar) was close but Melanie's performance as a Jewish woman in hiding in France was so strong I'm sad she has not gotten too many Supporting Noms from award shows.
Favorite Director: Neill Blomkamp
Why?: Thought I was going Tarantino? So did I but I decided with Blomkamp because District 9 was a visual treat. Not as technical and future-bending as Avatar sure, but he handles the performances, settings, and effects so damn well that this film is one of my all time fav sci-fi flicks.
Favorites in TV
Favorite TV Series: Sons of Anarchy
Why?: That second season exploded from the first episode and burned the competition. Intense work.
Favorite Performance by an Actor: Neil Patrick Harris
for How I Met Your Mother
Why?: How I Met Your Mothers a good comedy but NPH makes it better. Well, most the other cast is good to but without Harris, this show would've been canceled long ago.
Favorite Performance by an Actress: Katey Sagal
for Sons of Anarchy
Why?: That last scene in Season 1, episode 1 and than the next couple episodes. Sagal is awesome.
Favorite Episode of the Year: The Ring-South Park
Why?: I knew it was a South Park episode. yeah, Sons was a better season overall butt he good episodes of South Park just killed. This one revolving around Purity Rings, Jonas Bros. and a foul mouthed Mickey Mouse was genius. Plus it has a hilarious ending that's a touch nostalgic for us long time South Park fans. Interestingly, Margaritaville episode won the Emmy this year for animated episode. That one was awesome.
Favorites in Comics
Favorite Ongoing Series: Empowered
Why?: This category is, in general, ongoing series. Traditional comics, OGN series, and manga. Topping this year in Empowered because volume 5 dealt with the circumstances at the end of volume 4 beautifully and sped to a draamtic conclusion that shocked me.
Favorite Writer: Adam Warren
for Empowered
Why?: Not too many comic writers doing multiple books I like. Technically none at all. Sorry Geoff Johns. So I went with Empowered's writer artist Adam Warren.
Favorite Artist/Art Team: JH Williams III & Dave Stewart
for Batwoman in Detective Comics
Why?: JH Williams killed ever issue. One of my fav artists on top of his game. He and writer Greg Rucka made this one of my fav superhero books this year. Williams design work and ability to shift his style to fit the mood is what makes him great. Plus the wonderful coloring of Dave Stewart. Can't forget him.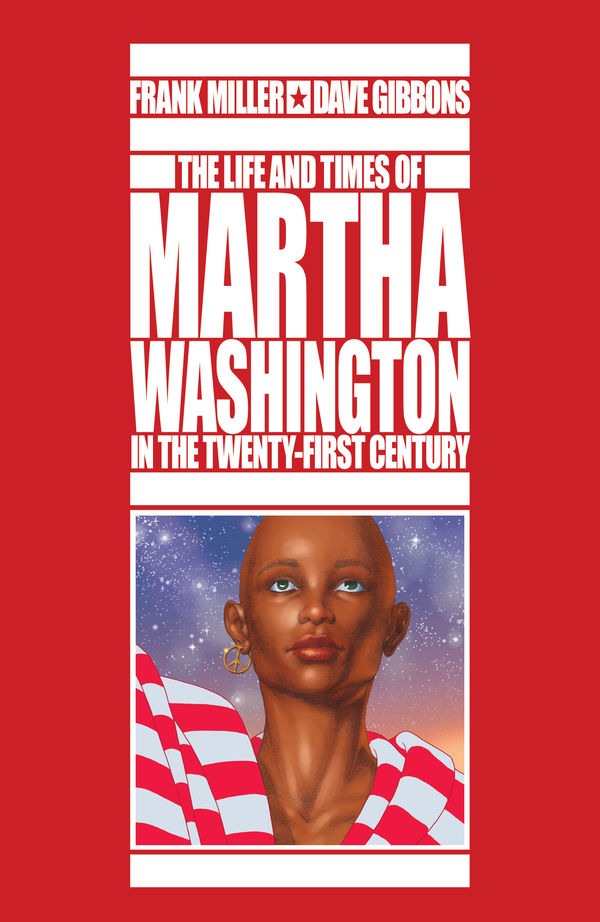 Favorite Collected Edition: The Life & Times of Martha Washinton
in the 21st Century
Why?: Despite not being my fav Frank Miller or Dave Gibbons work, it is a good book made even more impressive in this single over sized omnibus with extras galore. Where the hell were all these specials on Frank Millers Ronin Absolute edition over at DC. Dark Horse kicked this one into gear with so much cool stuff. I got the 99 dollar hardcore. I hear there's a 30 dollar omnibus coming soon. The story of poor black girl who becomes a soldier and freedom fighter is just a good kick in the ass of dull comics.
Favorite Novel
Favorite Novel I Read in 2009: The Girl Who Played With Fire by
Stieg Larsson
Why?: I checked out the paperback of The Girl with the Dragon tattoo expecting it to be over rated. That thing kidnapped me. This book, is so much mroe awesome. The second part of the Millennium trilogy about a financial reporter Mikael Blomkvist and the hacker chick Lisbeth Salander finds the duo tied up with a murder leading to Lisbeth. Its up to them to clear her name, though they are doing it separately.
Favorites in Music
Video is NSFW
Favorite Artist/Band: Kabuto the Pyhton
Why?: Despite my reservations about a rapper under a V for Venddeta mask, KTP kicked ass on the Parsletongue mixtape which I still bump sixmonths later. Plus several diss tracks, several guests verses, and collections of unsued, unreleased or older material-2009 was the year of the Python. His flow is just mean and fun. Thats a cool combination.
Favorite Album: Parsletongue Mixtape by Kabuto the Python
Why?: Despite it being too long with too much random filler, the meat of the album kills. From Saigons of Thump to the cool ass-kicking High School Musical(that has practically nothing to do with the movie other than two small references). Plus that Margret Thatcher sample for a middle verse in Open Season is just awesome.
Favorite Song: Bottoms Up by My Life with the Thrill Kill Kult
Why?: Death threat switched between evil and funky so the album had mixed results. But this sexy, funky, and slightly evil track is a gem. One of my fav all time TKK songs.
In case you are wondering, Chikara Pro Wrestling, fav wrestling company. Mike Quackenbush fav wrestler. Team FIST bes tag team. Team uppercut vs. Masters of 1000 Holds best match at King of Trio's Night 2. All Chikara.

Edit: If the spelling and grammers off, its because the auto spell/grammer thingee isn't working right.