Last Years
Here
.
5 Fav Movies
#1-The Dark Knight
#2-Wall-E, #3-Iron Man, #4-Rambo, #5-Gran Torino
Yeah... I've watched this one more times than any other flick. Twice at theaters, on bootleg, then legitimate DVD release. I put off seeing Wall-E for a while but I was so engrossed by it when I finally saw it. Iron Man was awesome. Rambo and Gran Torino were films that were truely bad ass.
5 Fav Male Performances
#1-Heath Ledger for the Dark Knight
#2-Robert Downy, Jr. for Iron Man, #3-Micky Rourke for the Wrestler, #4-Clint Eastwood for Gran Torino, #5-Tom Cruise for Tropic Thunder
Come on, this will be the most remembered performance in 2008. It's already the most iconic images seeing as Heath as the Joker is on dozens of top selling merchandise. Downy might be getting the nod for Tropic Thunder at the globes but I prefered Tom Cruise. Though Downy was my second fav in Iron Man. The Wrestler was damn good but depressing. Oscars snubbed Eastwood and thats a shame.
4 Fav Female Performances
#1-Ellen Page for Smart People
#2-Cate Blanchett for the Curious Case of Benjamin Button, #3-Anne Hathaway for Get Smart, #4-Marisa Tomei for the Wrestler
I honestly believe the best roles for women are on TV. But that's also coupled with the fact I don't see chick flicks and avoid a lot of depressing movie fare. I liked this movie a lot and thought Ellen Page was funny. You should seek it out. While I wasn't as hyped by Benjamin Button I liked Cate Blanchett. Hathaways getting the nod for Rachel Getting Married but I didn't see that and enjoyed the hell out of Get Smart. Marisa Tomei was awesome in the Wrestler.
5 Fav Directors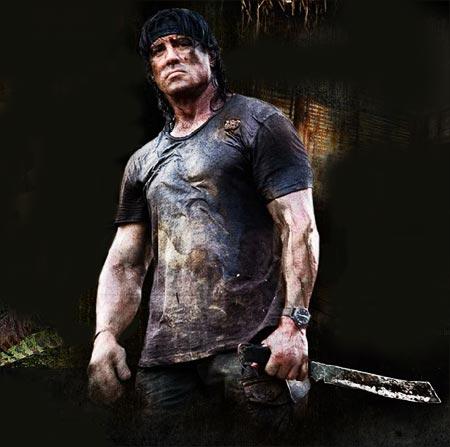 #1-Sly Stallone for Rambo
#2-Danny Boyle for Slumdog Millionaire, #3-Chris Nolan for the Dark Knight, #4-Clint Eastwood for Gran Torino, #5-Andrew Stanton for Wall-E
Violent. Addictive. Great, great, great action film. Stallone put out a true action classic here. Danny Boyle, Nolan and Eastwood all did great jobs on their films. Wall-E maybe my second fav Pixar film. Thanks Stanton.
5 Fav TV Shows
#1-Avatar: the Last Air Bender
#2-Mad Men, #3-Sons of Anarchy, #4-30 Rock, #5-True Blood
Avatar was awesome. Not as good as season 2 but still, I loved it. Dread the upcoming film. Mad Men and 30 Rock continue to be awesome. Enjoyed Sons of Anarchy and True Blood.
5 Fav Male Performers on TV
#1-Jon Hamm on Mad Men
#2-Alec Baldwin on 30 Rock, #3-Charles Hunnam on Sons of Anarchy, #4-Zachary Levi on Chuck, #5-Stephen Moyer on True Blood
Mad Men is such an engrossing show and Jon Hamms Don Draper is brilliant. So good my friend got his haircut and calls it the Don Draper look. Of my list the only surprise, against my top shows, is Zach Levi from Chuck which is an awesome program.
5 Fav Female Performances on TV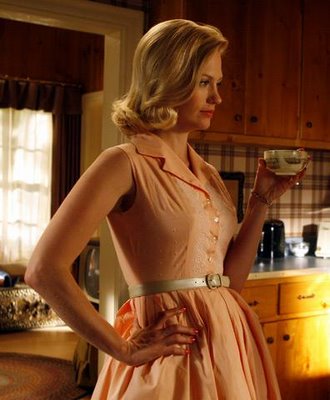 #1-January Jones on Mad Men
#2-Tina Fey on 30 Rock, #3-Katey Segal on Sons of Anarchy, #4-Anna Paquin on True Blood, #5-Maggie Siff on Sons of Anarchy
January Jones should have won! Yeah, I like Anna Paquin too but Jones is work in Mad Men was so emotional. Two women from the biker drama Sons of Anarchy. Great talent on that program. No surprise, Tina Fey.
3 Fav Anime Shows or Movies/DVDs or New In Japan
#1-Yuyu Hakusho Season Sets
#2-Black Lagoon: Second Barrage, #3-School Rumble
This year, all DVD pick ups. Went witht he Yuyu Hakusho seasons because it surprised me how much Cartoon Network edited. Still need to watch the final box that just came out. Black Lagoon was all kinds of awesome. School Rumble, first season was great. Second season is okay.
5 Fav Comics/Ongoings, Minis, or OGNs
#1-All Star Superman
#2-I Kill Giants, #3-Wonder Woman, #4-Empowered, #5-Water Baby
ASS is awesome! Oh yeah... I Kill Giants, which just finished, was truely remarkable. Gails making Wonder Woman good and Empowered keeps rocking. Water Baby was a fun read. But all pale to All Star Superman.
5 Fav Mangas
#1-Nana
#2-Skip Beat, #3-Excel Saga, #4-S-A/Special A, #5-Gunsmith Cats: Burst
Of course Nana though Skip Beat was close. Excel Saga was good but only two volumes released and the story is only starting to pick up now. Special A was a fun read. GSC might have bene higher but only one volume which makes me think Dark Horse is losing the license and Kodansha will be releasing it soon. Still, Nana is a perfectly executed drama about two friends. Emoitonal and at times funny.
5 Fav Comic Writers
#1-Grant Morrison for All Star Superman, Batman, and Final Crisis
#2-Joe Kelley for I Kill Giants, #3-Gail Simone for Wonder Woman,#4-Adam Warren for Empowered, #5-geoff Johns for Green Lantern and Justice Society of America
Bought more Morrison than anyone else. Everyone else on my list placed because of my fav comics or because of the output.
5 Fav Comic Artists
#1-Ai Yazawa for Nana
#2-Frank Quitely for All Star Superman, #3-Adam Warren for Empowered, #4-Yoshiki Nakamura for Skip Beat, #5-Ross Campbell for Water Baby and Wet Moon
Nana edging out ASS. Yep... more output. Empowered is a gem so Adam Warren is up there.
5 Fav Albums
#1-If by Mindless Self Indulgence
#2-Invasion of the Mic Snatchers by the Sinister Six, #3-Nudy Show! By Anna Tsuchiya, #4-Digital Gangster by MC Lars and YTCracker, #5-Chinese Democracy by Guns N' Roses
Though Nerdcore had two albums up there(with Sinister Six being free-isn't that great?) the MSI album Ifs on top. Anna Tsuchiya's album was fun and the new GNR is addicting. Still, I don't get too many new albums these days. Maybe 2009 will be better with new TKK, KMFDM and... um... oh nevermind.
5 Fav Songs

#1-Roll the Dice by the Sinister Six
#2-Bomb This Track by Mindless Self Indulgence, #3-Displine by Nine Inch Nails, #4-Paper Planes by MIA, #5-Never Wanted to Dance by Mindless Self Indulgence
Two MSI tracks and singles from MIA and Nine Inch Nails. But on top is my fav song by nerdcore Sinister Six. Go to the
site
and grab it.