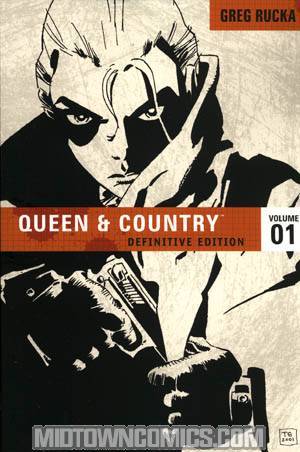 Honorable Mention: Gunsmith Cats Revised Edition Vol. 4/Queen & Country Definitive Vol. 1: The best stuff I read last month, go figure...
The latest GSC book catches me up with everything I haven't read after I stopped hunting down the older tardes. Why? Because I could only find a copy of Kidnapped for 75 dollars. It's not no seminal work in manga but how many gun totting-bomb exploding-car racing-bounty hunting stories are are educated as this? yes... educated. Because when you read Gunsmith Cats you'll feel like buying .40 S&W's to put in your old style CZ75 whgich carries mroe bullets and weighs less then the newer model while driving your Viper with your partner setting up shapped charges to go off.
On the other side we have Greg rucka's Queen & County. I like Rucka so I gave this a try and liked the espionage series. It's gritty and captivating. Tara Chase is definitly a character that shines and I enjoyed it quite a deal.
10. Buffy the Vampire Slayer Season 8 #9
9. Booster Gold #5
8. Batman #672-I like Grant Morrisons run so screw you.
7. Pirates of Coney island #6-Worth the wait. And fianlly, things appear to be happening story wise. This book was getting by totally on cool characters and art. Now it looks to be awesome. I never doubted you Rick Spears.
6. Fables #68
5. Checkmate #21
4. Crime Bible: 5 Lessons in Blood #3
3. Wonder Woman #15-Gail Simone gets it. Big fantasy epic and classic sueprhero action. Saving Wonder Womans reputation one issue at a time.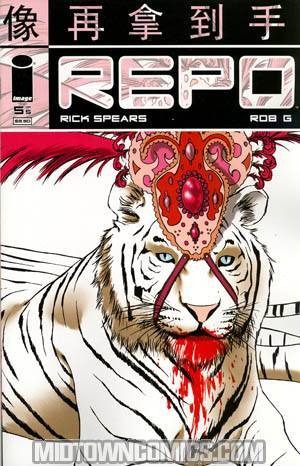 2. Repo #5-Rick Spears, you are the man. And when rob G. is at your side, you are both the man. Buy this book in trade. It's over-the-top and vulgar. Yet so beautiful.
1. Green Lantern #25-The finale to the Sinestro Corps. War and it's a piece of work. to think, right before this crossover I wanted to drop this book. Now look, loud, visceral spectacle that drags you into a crazy light show where egos and emotions play out all around you. Bravo Geoff Johns, Ivan Reis, Ethan Van Sciver and all your collaborators.
Thats it for 2007! This year just I'll just do a "Best of (month)" that'll include trades and won't necessarily be a top 10. Later!!!