Right now, amongst the top pro-wrestling feds, TNA has the better roster. It helps they have one of my loves from WCW and one of the top international performers.
Ayako Hamada
Second generation pro-wrestler, daughter of
Gran Hamada
and younger sister to
Xochitl Hamada
. Ayako has wrestled mainly in Japan and Mexico but is one of the top female wrestlers in the world. She's been wrestling in
TNA
as well as
Shimmer
indy women's fed and Jersey pro Wrestling. First saw her on a tape I bought for Arison pro on chance and enjoyed her. Watched more of her online.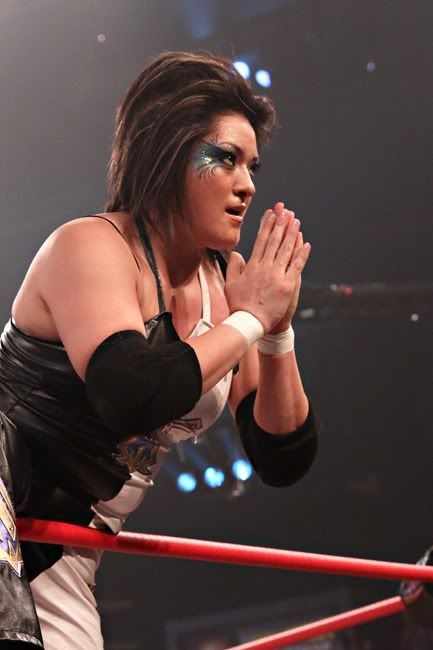 Daffney
The scream queen of
WCW
, Daffney had a loyal fan base as the goth beauty of the company. She was released right before the company was bought out and has been moving along the indy scene for years under different alias' like Lucy Fur, the Govenor(base don Sarah Palin) and Shark Girl. Back as Daffney on the indy's and in TNA. I like goth chicks...